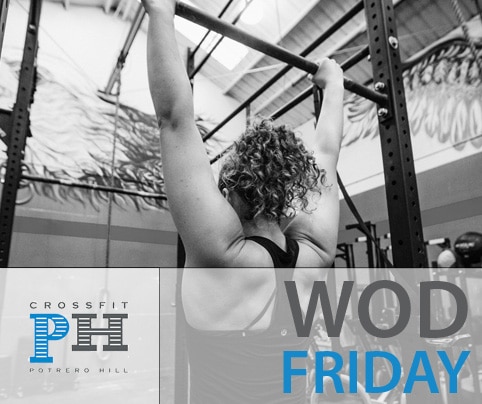 01 Apr

FRIDAY, APRIL 2ND
Memorial WOD: "Fernando"
Today we are remembering the life of a dear member of CFPH, Fernando Nava (1980-2018). Fernando passed away from unknown causes on March 18th, 2018. Fernando lived right up the hill from the box and would run to class, crush everyone on all the metcon/ running WODs, and then run up De Haro home after! If you have had the pleasure of WODing with Fernando you would know that he is fast, so today we will try to be fast like Fernando.
30 min AMRAP
18 Pull-ups
18 Wall Balls, 20/14
18 Burpees
*200m Run at the top of every 3rd minute*
REQUIRED by the City of San Francisco: Short COVID-19 Questionnaire before EVERY class. CLICK HERE.
PEEK into the WEEK…
Saturday- Partner WOD
Sunday- Squat