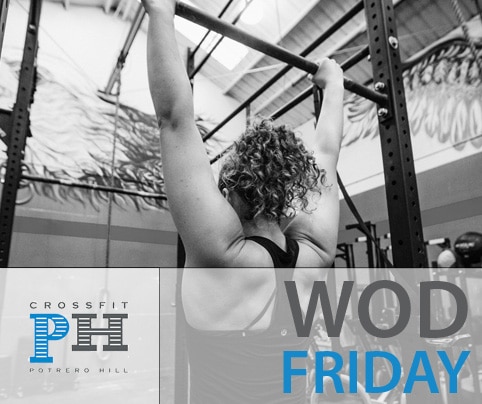 20 Aug

FRIDAY, AUGUST 21ST

REQUIRED by the City of San Francisco: Short COVID-19 Questionnaire before EVERY class. CLICK HERE.

CLICK HERE to learn more on what you need to know before attending class. Tip: download the Zenplanner app to register for classes!

Air quality is subject to change because of the fires from up north. You will be notified if class is canceled due to unsafe conditions for WODing outdoors. We will also be posting on IG and FB with updates!
STRENGTH:
Running clock for 8 sets total, complete every 90 sec:
Push-Press
3-3-3-3
Push-Jerk
3-3-3-3
WOD:
For time:
15-12-9
Shoulder-to-Overhead
Shuttle runs, 18ft
Lv1: 75/55
Lv2: 105/70
Lv3: 135/85
No need to register for Virtual class, just click the link and join!