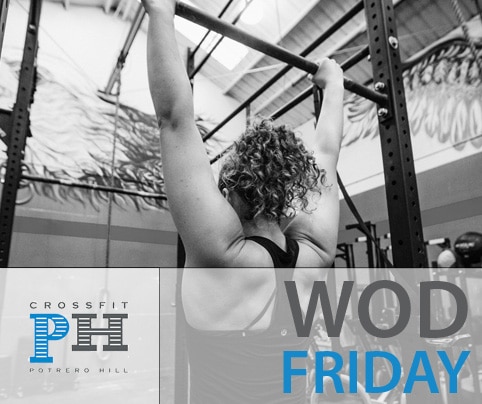 10 Dec

FRIDAY, DECEMBER 11TH
WOD:
"Plate"
25 Min AMRAP
10 Plate SN
10 OH Plate Lunges
10 Burpees onto plate
10 Plate Sit-Ups
10 Plate Russian Twists (R/L=1 Rep)
Lv1: 25/15
Lv2: 35/25
Lv3: 45/35
REQUIRED by the City of San Francisco: Short COVID-19 Questionnaire before EVERY class. CLICK HERE.
A PEEK INTO THE WEEK…
Saturday- OHS/ Pistols- mobilize ankles and hips!
Sunday- Pull dominant