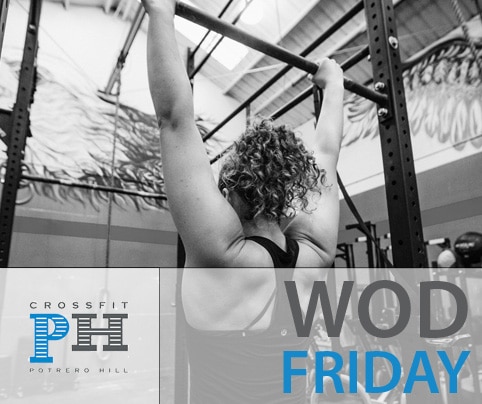 07 Jan

FRIDAY, JANUARY 8TH
STRENGTH:
Every 2.5 min- 5 sets 
4 Back Rack Lunges R + 4 Back Rack Lunges L
(reverse step)
WOD:
For Time
10-1
Pistols (total)
Knee-2-Elbow
COOL DOWN:
Pigeon pose/ glute stretch
Overhead banded distraction. (VIDEO)
REQUIRED by the City of San Francisco: Short COVID-19 Questionnaire before EVERY class. CLICK HERE.