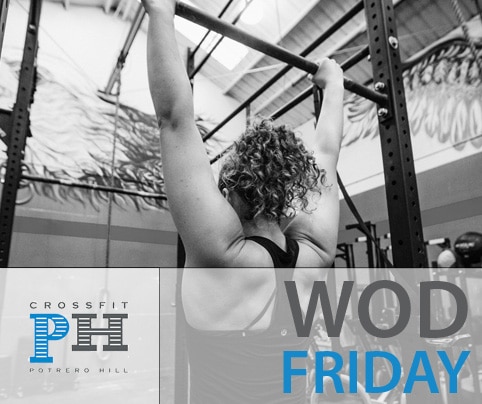 16 Jul

FRIDAY, JULY 17TH

REQUIRED by the City of San Francisco: Short COVID-19 Questionnaire before EVERY class. CLICK HERE.

Hooray! We just sercured another month of outdoor group classes! CLICK HERE to learn more on what you need to know before attending class. Tip: download the Zenplanner app to register for classes!

Weather forecast is sunny/windy = class is on! Wear sunscreen and bring water!
WOD:
20 min running clock
EMOM 5
Snatch high Pull + Hang Pwr Snatch + OHS
EMOM 5
3 Snatch*
EMOM 5
2 Snatch*
EMOM 5
1 Snatch*
*Power or squat- athlete's choice! 
FINISHER:
Accumulate 2 min hollow hold
No barbell? Here's a WOD for home (this will be offered at virtual class too)
9 min AMRAP
10 Up-Downs
10 Alt DB SN + OH Lunge
10 Russian Twists
2 min rest
9 min AMRAP
10 Skiers (per leg)
10 Alt DB Clean+ Front Rack Forward Lunge
10 Plank Pull-Throughs