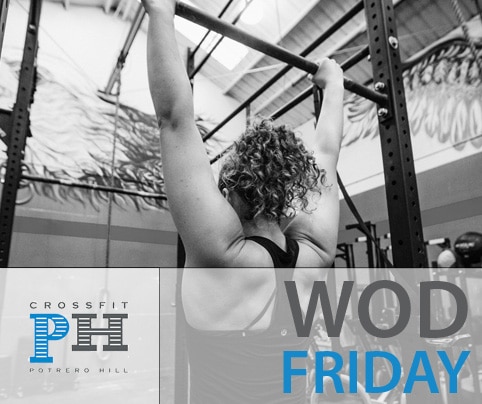 25 Jun

FRIDAY, JUNE 26TH

REQUIRED by the City of San Francisco: Short COVID-19 Questionnaire before EVERY class. CLICK HERE.

Outdoor group class now live! CLICK HERE to learn more on what you need to know before attending class. Tip: download the Zenplanner app to register for classes!

Check out our updated CLASS SCHEDULE for outdoor and virtual class times.

Weather forecast is sunny/cloudy = Class is on! Don't forget sunscreen and water!
WOD:
Every 90 seconds for 12 total sets (non-stop)
6 sets of:
Power Clean + Hang Squat Clean + Front Squat
6 Sets of:
2 Squat Cleans
(18 min total)
FINISHER:
3 x 10  Barbell Roll-outs