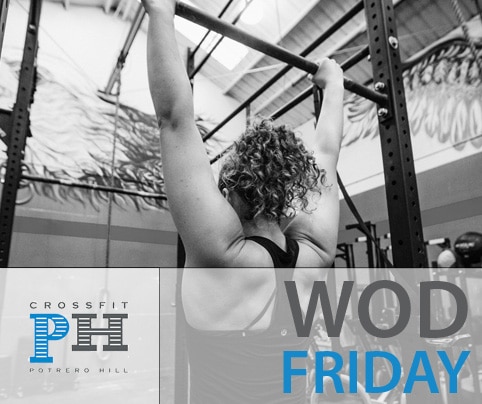 19 Nov

FRIDAY, NOVEMBER 20TH

WEATHER UPDATE! Forecast shows high chances of rain. In the case of class cancelation, an additional open gym time will be added if necessary. You will also receive an email if the class you signed up for is canceled. You will be responsible for booking an open gym slot.
WOD PREP:
EMOM 5
Snatch High Pull + Hang Power Snatch
EMOM 10
1 Power Sntach
Building up every or every other set to prepare for the WOD.
WOD:
10 min AMRAP
30 Snatches 75/45
30 Snatches 135/75
30 Snatches 165/100
then,
Max reps in remaining time Snatch 210/120
Lv1: 45/65/75/85/95, 35/45/55/65/75
Lv2: 65/95/115/135, 35/55/65/75/85
*Squat or power snatch is OK
REQUIRED by the City of San Francisco: Short COVID-19 Questionnaire before EVERY class. CLICK HERE.
A PEEK INTO THE WEEK…
Saturday- Endurance
Sunday- Squat Cleans, 5×5 Front squat