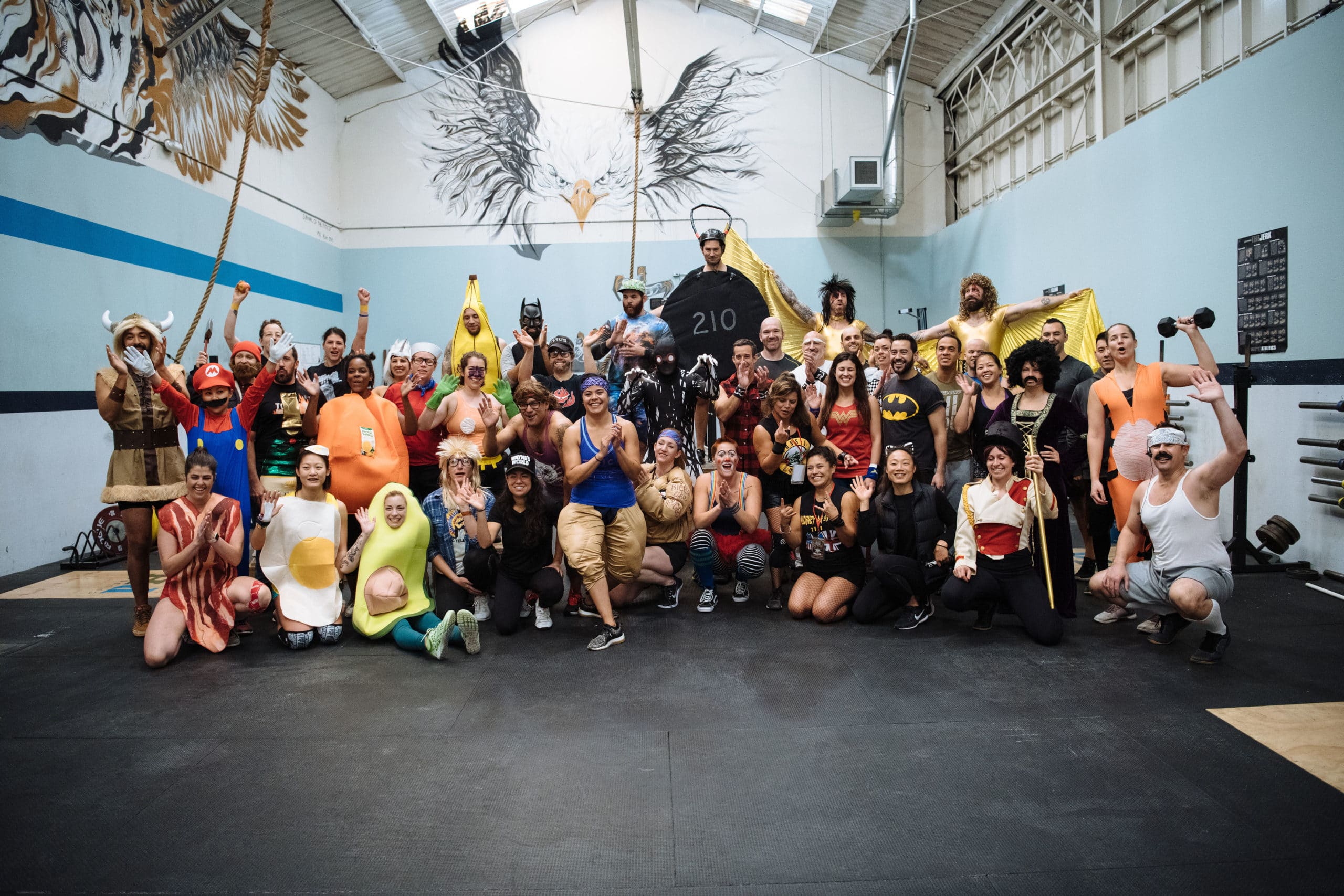 30 Oct

HALLOWEEN PARTNER COMP- SATURDAY, OCT 31ST


When: 8:30, 9:30, 10:30, 11:30 and 12:30 (ALL SPACES FILLED)
Where: SFF Soccer, 701 Mission Bay Blvd N.
Standards/Details:
– Each partner needs to stay at their own individual station during the WODs  (Masks not necessary while at your station)
– Bring chairs and hang out away from class when not competing. Personal food and drinks are encouraged, but please remain socially distant – this is NOT a potluck
– Prizes for best costumes and overall best of the day
**There will be NO OPEN GYM ON Oct 31. Open gym is on Sunday 11/1 @ 9:00/10:30 instead.
PART 1: "HOW MUCH YA LIFT"
8 min for both partners to establish a 1 rep max Clean and Jerk
-One partner lifts at a time
-Can have as many attempts as needed
-will have 8 min beforehand to warm-up/practice clean and jerks after the general group warm-up.
-Score is the combined numbers of each partners most successful attempt.
4 min rest
PART 2: "HELL-O-WEEN HOLD"
10 min AMRAP
Partner Relay style (you go, I go).
While Partner A: holds the barbell in a standing DL postition,
Partner B completes 1 round of:
7 Later Burpees over Bar
14 Hang Dumbbell Snatch
Then the partners switch.
-Reps will only count if Partner A has the bar off the ground, hips extended.
-Must switch after each round.
-Score is TOTAL rounds
Rx: 185/125 barbell, 50/35 dumbbell
Scaled: 135/85 barbell, 35/25 dumbbell
REQUIRED by the City of San Francisco: Short COVID-19 Questionnaire before EVERY class. CLICK HERE.