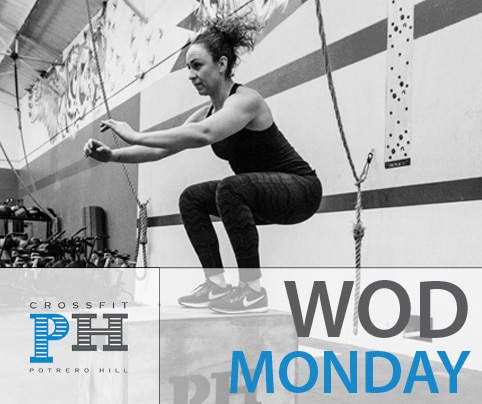 14 Apr

Monday, April 15th

WORKOUT OF THE DAY
A.
Muscle Up Skills/Drills (10 min)
Ring supports/
Transitions
Swings

Scaled: 10 Min AMRAP for quality
5 GHD situps
5 Rings Row AHAP
5 Ring Dips/15 Sec support hold

Then,
5 Min on running technique
(Pose)

B.
"Taylor"
4 Rounds For Time:
400M Run
5 Burpee Muscle-ups/ 12 Burpee Pull-ups

Log your scores on
Don't have a BTWB WOD Logging Account? Click Here and join CrossFit Potrero Hill, we provide free access to this tool for our member athletes.