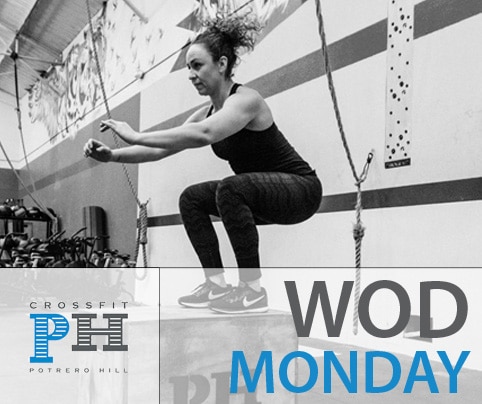 09 Aug

MONDAY, AUGUST 10TH

REQUIRED by the City of San Francisco: Short COVID-19 Questionnaire before EVERY class. CLICK HERE.

CLICK HERE to learn more on what you need to know before attending class. Tip: download the Zenplanner app to register for classes!

Weather forecast is sunny/cloudy = class is on!
WOD:
1 min Stations for Max Reps – 4 rounds 
-Squat snatch
-Pistols
-Power Clean + Jerk
-HSPU*/ Pike Push-ups
-Rest 
Lv1: 65/45
Lv2: 95/65
Lv3: 115/75
*Free standing HSPU or try the fence as a wall!