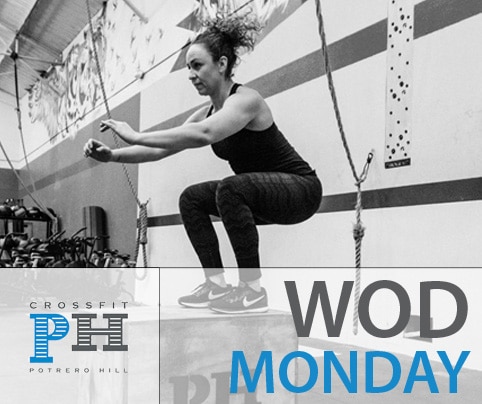 19 Jul

MONDAY, JULY 20

REQUIRED by the City of San Francisco: Short COVID-19 Questionnaire before EVERY class. CLICK HERE.
NEW 4 PM CLASS ADDED THIS WEEK! MONDAY- FRIDAY.
CLICK HERE to learn more on what you need to know before attending class. Tip: download the Zenplanner app to register for classes!
Weather forecast is sunny/windy = class is on! Wear sunscreen and bring water!
STRENGTH/ SKILL:
1 Complex Every 90 sec for 10 sets (15 min)
Squat Clean+ Hang Squat Clean+ Front Squat
WOD:
10 min AMRAP
10 Medicine Ball Cleans (20/14)
20 Push-ups
30 Double Unders