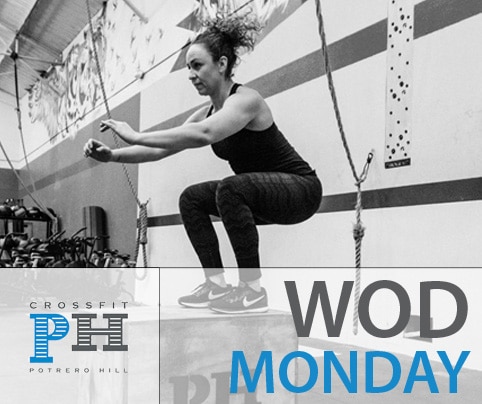 15 Nov

MONDAY, NOVEMBER 16TH
STRENGTH:
Every 2.5 min- 5 sets
3 Deadlifts
WOD:
10-1 Sumo DL High Pull
1-10 Lateral Bar Burpees
12 min cap
Lv1: 65/45
Lv2: 75/55
Lv3: 95/65
(This is a repeat from 7/13/20, check your old score and beat it!)
A PEEK INTO THE WEEK…
Tuesday- Endurance WOD
Wednesday- 5×8 Front Squat + WOD
REQUIRED by the City of San Francisco: Short COVID-19 Questionnaire before EVERY class. CLICK HERE.