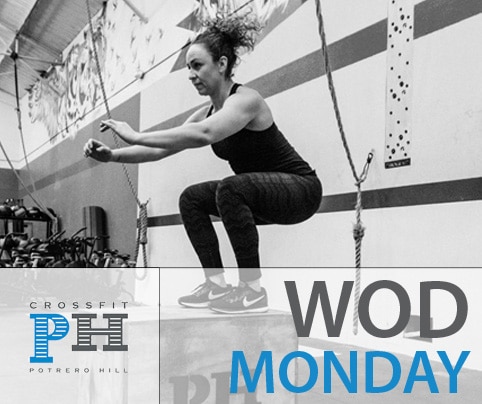 06 Sep

MONDAY, SEPT 7TH
REGULAR CLASS SCHEDULE TODAY!!
REQUIRED by the City of San Francisco: Short COVID-19 Questionnaire before EVERY class. CLICK HERE.
CLICK HERE to learn more on what you need to know before attending class. Tip: download the Zenplanner app to register for classes!
TRIBUTE WOD:
"Jacob Blake"
7 rounds for time
3 Burpee Tuck Jump
5 Deadlifts
8 Hand Release Push-ups
29 Air Squats
Lv1: 135/95
Lv2: 215/145
Lv3: 255/185
*This WOD is modified and found on https://wodwell.com/wod/jacob-blake/
"Background: This workout is dedicated to Jacob Blake who was shot 7 times in his back during an arrest by a police officer from the Kenosha Police Department on August 23, 2020. Three of Blake's sons were in the backseat. Jacob is only 29 years old.
The workout was created by Coach Julius Buzzard @jueleeuhs of Fox River Strength and Conditioning @foxriverstrength (North Aurora, IL, USA).
The rep scheme signifies:
– 7 rounds for the number of times Jacob was shot in the back
– 3-5-8 reps for the ages of his sons who were present during the incident
– 29 reps for Jacob's age."
No need to register for Virtual class, just click the link and join!