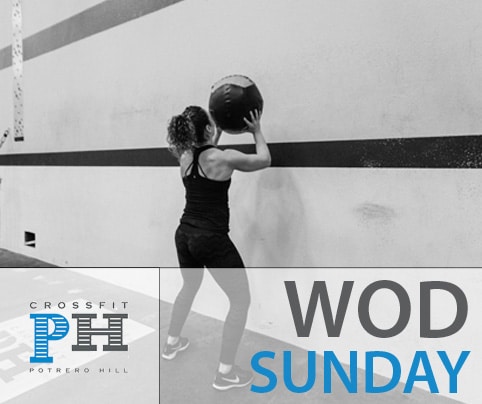 09 Jan

SUNDAY, JANUARY 10TH
NUTRITION SEMINAR TODAY AT 3PM WITH COACH CHRIS!
Join in to learn how to clean up your diet for performance, weight-loss, or just to get back on track! We will also be going over details on the 2021 PANDEMIC DETOX CHALLENGE which begins Jan 18th!
Meeting ID: 620 185 3599 /Passcode: 549884
8:30/ 9:30/ 10:30 AM WOD
A. Every 90 sec for 6 sets
2 Clean Pulls @ 100%+
B. 10 min to find 1 Rep Max Power Clean of the day
Then, drop to 75% of that weight: 
C. Every 15 sec for 5 min
1 Power Clean @ 75% of today's max 
(Tip: Check you results from 9/20/20)
REQUIRED by the City of San Francisco: Short COVID-19 Questionnaire before EVERY class. CLICK HERE.