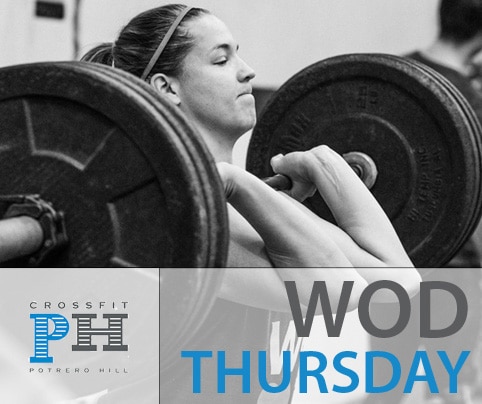 05 Aug

THURSDAY, AUGUST 6TH

REQUIRED by the City of San Francisco: Short COVID-19 Questionnaire before EVERY class. CLICK HERE.

CLICK HERE to learn more on what you need to know before attending class. Tip: download the Zenplanner app to register for classes!

Weather forecast is cloudy/windy = class is on!
STRENGTH:
1 Back Squat every 15 sec, for 4 min
Choose a weight of a moderate-light 5×5 (about 10-20# less than the heaviest BS weight you have done in the last few weeks).
WOD:
4 rounds for Quality:
24 Dbl DB/KB Front Foot Elevated lunges (foot on 1-2 45# plates, based on ROM)
12 Decline Push-ups (feet on plates, hands on floor)
Finish:
-Couch stretch
-Glute stretch