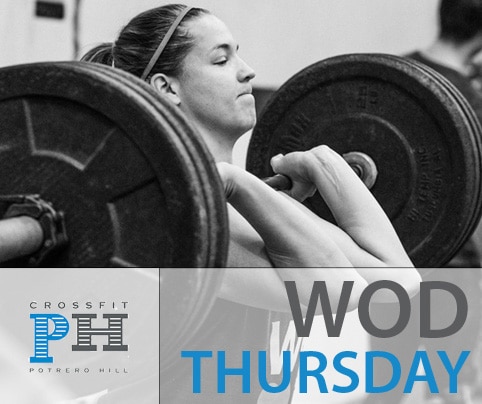 16 Dec

THURSDAY, DECEMBER 17TH
STRENGTH:
Every 2 min, 8 x
3 Push Press + 2 Push Jerks + 1 Split Jerks
WOD:
30 sec on/off – 10 rounds
Row for max calories
REQUIRED by the City of San Francisco: Short COVID-19 Questionnaire before EVERY class. CLICK HERE.
A PEEK INTO THE WEEK…
Friday- Pull- dominant
Saturday- Chipper
Sunday Funday- "CrossFit Total!"- find a 1 rep max of each: Back Squat, Strict Press, and Deadlift.