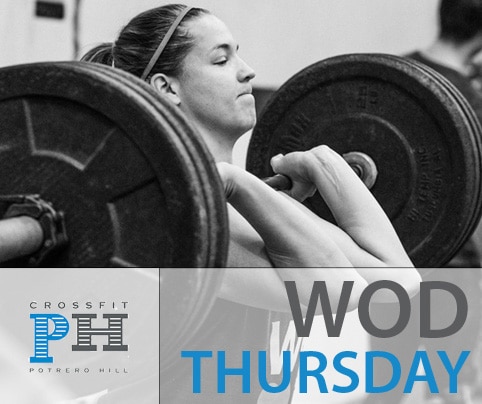 24 Feb

THURSDAY, FEBRUARY 25TH
STRENGTH:
Every 2 min, 5 sets 
Back Squat 
2 Tempo 1.25 Back Squats* + 2 Back Squats (4 squats total per set) @60-70%
*3 sec down, up ¼, hold for 1 sec, "drop" back to bottom and then stand
WOD:
"Death By" Hang KB Snatch and Shuttle Runs
With a continuously running clock perform 1 rep + 1 rep every min until unable to complete allotted reps in that min.
-Hang KB/DB Power Snatch
2,4,6…+2 every min (+1 rep per arm)
-12m Shuttle Runs
1,2,3… +1 every min
Lv1: 25/15
Lv2: 35/25
Lv3: 53/35
REQUIRED by the City of San Francisco: Short COVID-19 Questionnaire before EVERY class. CLICK HERE.
PEEK into the WEEK…
Friday- "Cindy"