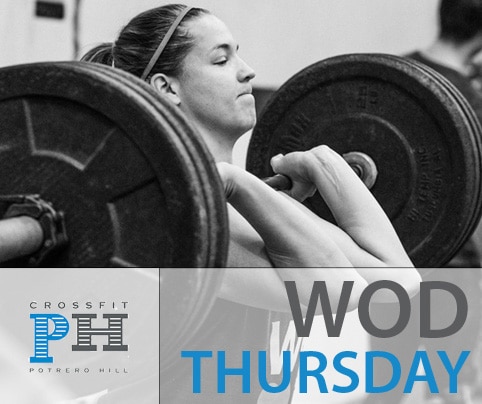 22 Jul

THURSDAY, JULY 23RD

REQUIRED by the City of San Francisco: Short COVID-19 Questionnaire before EVERY class. CLICK HERE.
NEW 4 PM CLASS TIME ADDED! MONDAY- FRIDAY.
CLICK HERE to learn more on what you need to know before attending class. Tip: download the Zenplanner app to register for classes!
Weather forecast is SUNNY = class is on! Wear sunscreen and bring water!
WOD:
Buy-in: Run 800 m
Then,
5 rounds
10 Single Arm DB Devils Press
20 Sit-ups
Then,
Buy-out: Run 800 m
Lv1: 25/15
Lv2: 35/25
Lv3: 50/35