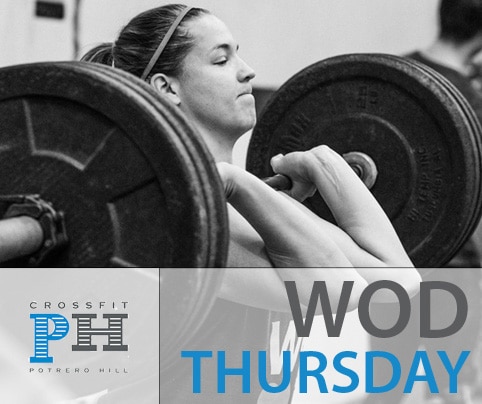 16 Sep

THURSDAY, SEPT 17TH

REQUIRED by the City of San Francisco: Short COVID-19 Questionnaire before EVERY class. CLICK HERE.

Air quality will be monitored all day and may effect our class schedule. You will be notified if classes have to be canceled.
WOD:
1 min stations- 6 rounds (30 min EMOM)
-10 Weighted Pistols
-Kb/DB Russian Twists for 30s
-10 Weighted Cossack squat
-7 Hang Power Snatch
Lv1: 65/45
Lv2: 75/55
Lv3: 95/65
No need to register for Virtual class, just click the link and join!