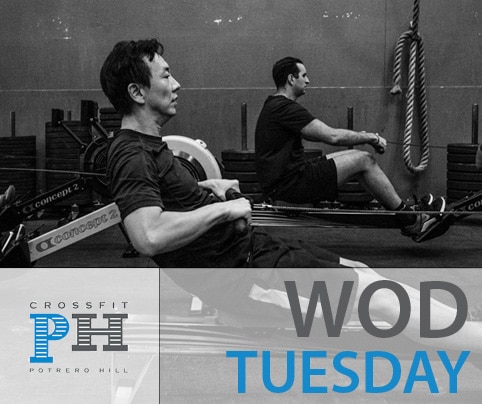 28 Dec

TUESDAY, DECEMBER 29TH
STRENGTH:
Every 2 min for 6 sets
OHS (from rack)
5-5-3-3-1-1
Increase every set or every other set.
WOD:
12 min AMRAP
3 Power Snatch
9 Back Squat
27 Double Unders
Lv1: 75/55
Lv2: 105/70
Lv3: 135/85
REQUIRED by the City of San Francisco: Short COVID-19 Questionnaire before EVERY class. CLICK HERE.
Peek into the week…
Wednesday- Push dominant (chest/shoulders)
Thursday- NYE CFPH "Countdown" – Deadlifts
Friday- CLOSED