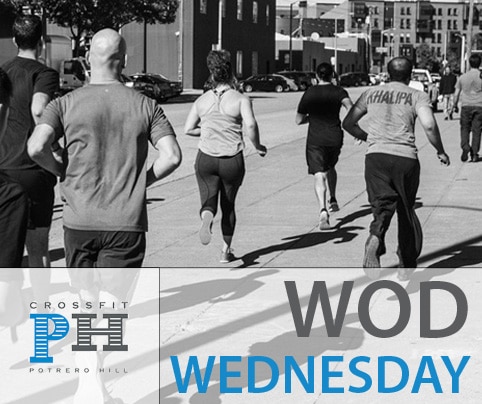 18 Aug

WEDNESDAY, AUGUST 19TH

REQUIRED by the City of San Francisco: Short COVID-19 Questionnaire before EVERY class. CLICK HERE.

CLICK HERE to learn more on what you need to know before attending class. Tip: download the Zenplanner app to register for classes!

Weather forecast is sunny = class is on!
WOD:
TABATA THESE!
20 sec for max reps, 10 sec rest- 8x per movement.
Cal Row
1 min rest
Push-ups 
1 min rest
Jumping lunges
1 min rest
DB/KB Hang Snatch (35/25)
1 min rest
Sit-ups
Score = the round with the least amount of reps completed per movements
No need to register for Virtual class, just click the link and join!