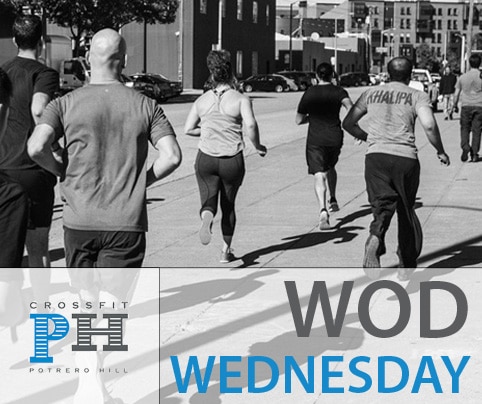 14 Jul

WEDNESDAY, JULY 15TH

REQUIRED by the City of San Francisco: Short COVID-19 Questionnaire before EVERY class. CLICK HERE.

Hooray! We just sercured another month of outdoor group classes! CLICK HERE to learn more on what you need to know before attending class. Tip: download the Zenplanner app to register for classes!

Weather forecast is sunny/windy = class is on! Wear sunscreen and bring water!
STRENGTH/ SKILL:
Back Squats
10 reps Every 3 min for 5 sets
Start at 50% and increase each set as desired
WOD:
6 min AMRAP
12 Goblet Squats
9 KBS
6 Tuck Jumps
Lv1: 25/15
Lv2: 35/25
Lv3: 53/35