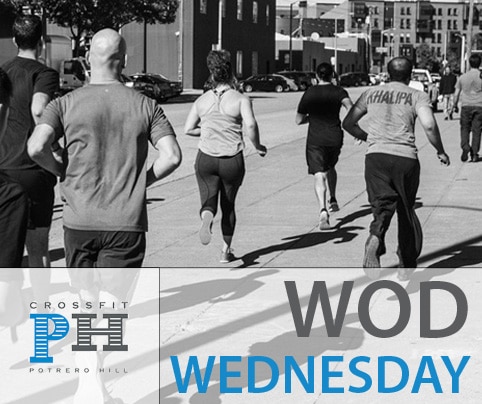 15 Sep

WEDNESDAY, SEPT 16TH

REQUIRED by the City of San Francisco: Short COVID-19 Questionnaire before EVERY class. CLICK HERE.

Air quality will be monitored all day and may effect our class schedule. You will be notified if classes have to be canceled.
STRENGTH:
Sumo Deadlifts
8 min to work up to 75% and then…
Every 2.5 min for 5 sets
5 Sumo Deadlifts
Starting at least at 75% and increase as desired from there.
WOD:
8 min AMRAP
30 Double Unders
20 Russian Kettlebell Swings
Lv1: 35/25
Lv2: 53/35
Lv3: 70/53
*DU scale: 10 DU or 90 Single Unders
No need to register for Virtual class, just click the link and join!