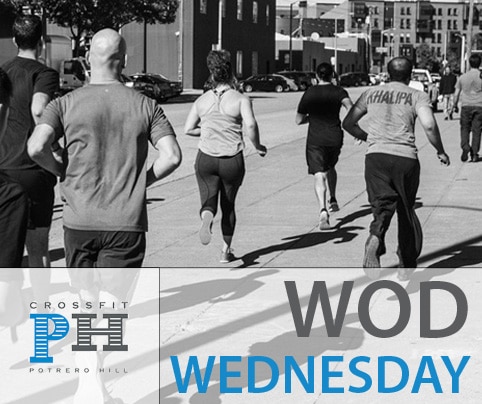 08 Sep

WEDNESDAY, SEPT 9TH

REQUIRED by the City of San Francisco: Short COVID-19 Questionnaire before EVERY class. CLICK HERE.

CLICK HERE to learn more on what you need to know before attending class. Tip: download the Zenplanner app to register for classes!
STRENGTH:
Every 3 min for 5 sets
6 Front Squats, as heavy as possible
Then, immediately perform:
6 Weighted Jumps with Kettlebell
(KB between legs, tap the floor w/ KB and jump as high as possible)
*Yes, if you do a squat clean, that will count as 1 front squat rep*
WOD:
5 min for max Double Unders
*Squat jump penalty for stopping/ tripping/ resting
Lv1: No penalty
Lv2: 5 Squat jumps
Lv3: 15 Squat jumps
TIP: If you can usually do 30 DU unbroken, then do Lv3.
No need to register for Virtual class, just click the link and join!