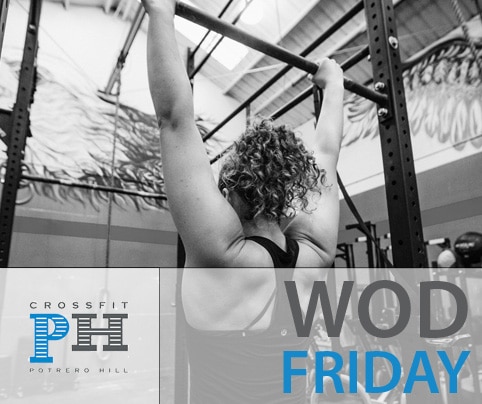 14 May

FRIDAY, MAY 15TH
WARM-UP:
2x:
6 Squat Flow
6 Spider Lunges
6 Push-up toe touches
6 Crosses

then warm-up movements from WOD
WOD:
15 min AMRAP

12 Deadlifts
9 Hang Squat Cleans
6 Push Jerks 
3 Clusters

Barbell recommended weight: 95/65

For single arm DB/KB, do an entire round before switching arms. 
If have two matching DB/KBs, use both! 
Also can work with backpack or ruck bag. 
See video above for more details.