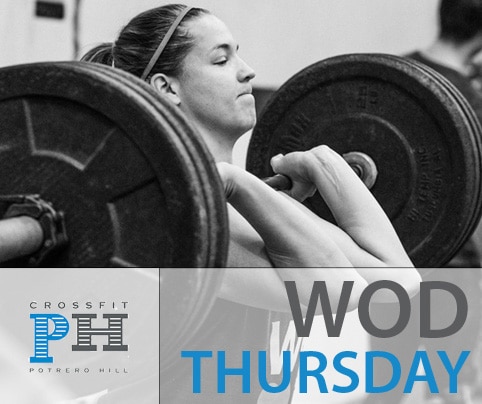 02 Jan

Thursday, January 3rd

A.
Against a 22 minute clock

Tempo Front Squat
4 X 3 w/ 5 Second Tempo
*Start first set at 65% and build as heavy as to maintain tempo

B.
Complete as many rounds as possible in 12 minutes:
400M Run
12 Box Jumps 24/20
12 C2B

C.
Finisher
2 Sets
Max Barbell Curls
Max Hollow Hold
Max Wall Sit

**Note we will be retesting "Grace" on 1/31/2019**

Log your scores on
Don't have a BTWB WOD Logging Account? Click Here and join CrossFit Potrero Hill, we provide free access to this tool for our member athletes.