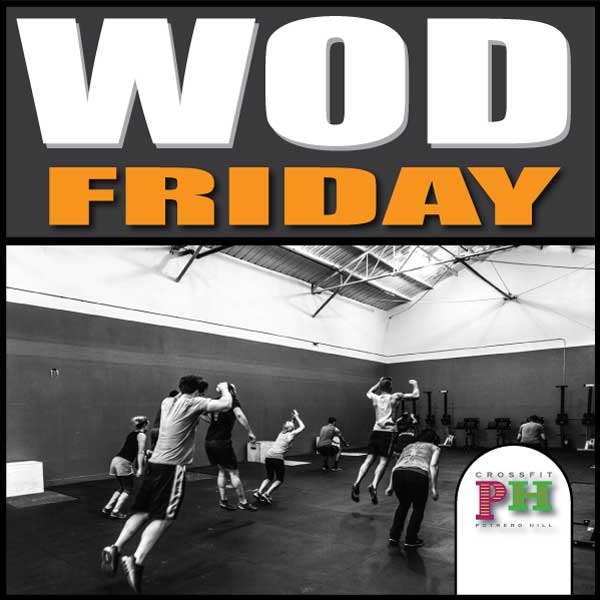 19 Dec

WOD-Friday, Dec. 20
Find Max height standing box jump

Try your hardest not to take any kind of step before jumping; not even that little twitch with your left toes that looks like half a step, but no one says anything because it isn't quite a step. Get your feet SET, then LOAD your hips, and FIRE!!! to the top of that box!
1 min of Box Jumps @ 24/20″
1 min of KB Swings @ 53/35#
1 min of Alternating Pistols
1 min rest
[standout-css3-button href="http://beyondthewhiteboard.com/gyms/866-crossfit-potrero-hill/2013/dec/20″]WOD LOGGING[/standout-css3-button]
Don't have a BTWB WOD Logging Account? Click Here and join CrossFit Potrero Hill, we provide free access to this tool for our member athletes.