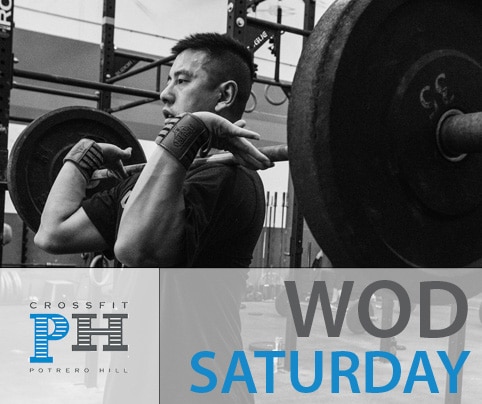 16 Mar

WOD- Saturday, March 17

We are on week 4 of the CrossFit Games Open 2018!! We are hosting the open today (Saturday) from 9:30-11:30am! Please come during those times if you are signed up so you can be judged. Also, judging volunteers please come at those times to help out!

8:15 am Lite N Tite

Find:
-Max distance Ball toss
-Max distance broad jump
for time:
750m row then,
5rds:
5 Burpee pull-up
10 Air squats
500m row then,
4rds:
5 Burpee pull-ups
10 Air squats
250m row then,
3rds
5 Burpee pull-ups
10 Air squats
9:30-11:30->CrossFit Games Open 18.4
This will not be usual class structure during this time for the next 2 weeks. Here is how it will work:
Sign up for a heat time on the whiteboard when you get to the box if you are registered for the Open and need a judge. Suggested warm-up will be on the board and be ready for your heat time. If you are not registered, no problem! You can still do the WOD with a heat time of your choice, just let us know you DO NOT need a judge!
9 min Cap or AMrep
Rx:
21-15-9
Deadlifts @ 225/155
HSPU
then
21-15-9
Deadlifts @ 315/205
50ft Handstand Walk
Scaled:
21-15-9
Deadlifts @ 135/95
Hand Release Push-ups
then,
21-15-9
Deadlifts @ 185/135
50ft Bear Crawl
Log your scores on
Don't have a BTWB WOD Logging Account? Click Here and join CrossFit Potrero Hill, we provide free access to this tool for our member athletes.