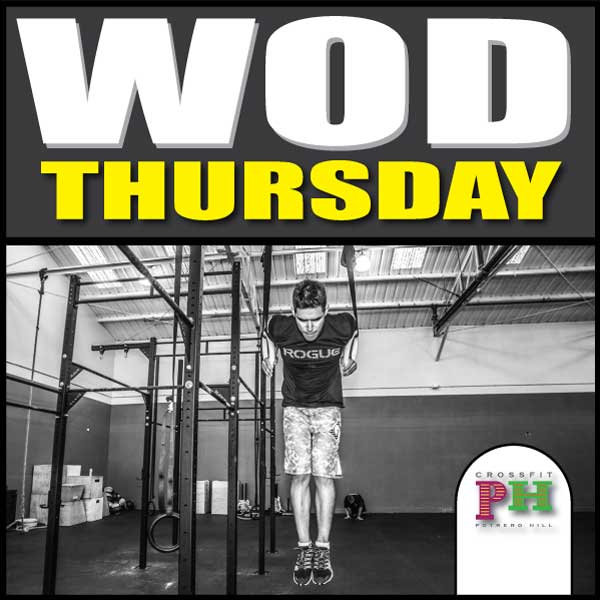 14 Mar

WOD- Thursday, March 15

We are hosting CF Open 18.4 today at the 6pm and 7pm classes, and Saturday from 9:30-11:30! Please come during those times if you are signed up so you can be judged. Also, judging volunteers please come at those times to help out!
Every 2 min running clock for 24 min
E2M for 8 min
4×3 reps Halting SN Pull (at knee)

E2M for 8 min
4×3 reps Snatch Pull @90-110% of 1 RM Snatch

E2M 8 for 8 min
4×3 reps Power Snatch
5 min AMRAP
5 Lateral Bar Burpees
5 Power Snatch

Lv1: 45/35
Lv2: 65/45
Lv3: 75/55
6 and 7pm class will be doing 18.4!
Log your scores on
Don't have a BTWB WOD Logging Account? Click Here and join CrossFit Potrero Hill, we provide free access to this tool for our member athletes.