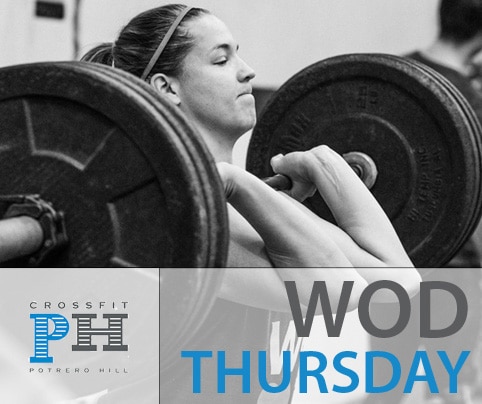 21 Mar

WOD- Thursday, March 22

We are hosting CF Open 18.5 today at the 6pm and 7pm classes, and Saturday from 9:30-11:30! Please come during those times if you are signed up so you can be judged. Also, judging volunteers please come at those times to help out!

3rds with a 3 min rest between rounds

750 m Row
30 Wall Balls @ 20/14
20 T2B
3 min rest

6 and 7pm class will be doing 18.5!

Log your scores on
Don't have a BTWB WOD Logging Account? Click Here and join CrossFit Potrero Hill, we provide free access to this tool for our member athletes.