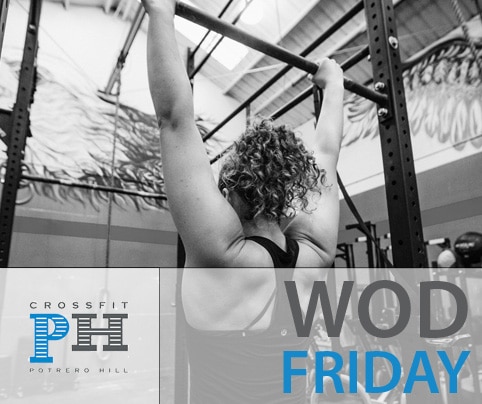 29 Apr

FRIDAY, APRIL 30TH
STRENGTH:
Weighted Push-ups 5×5
-Partner up if needed to help stack weights on back
-1:30-2 min rest between sets 
-Still working on strict push-ups? Do 5 tempo push-ups:
3 sec negative with knees straight, then push back up on knees at regular speed
WOD: 
2 min on/ 1 min off- 5 rounds
100m run
Wall Walks for reps in remaining time
Finish:
Reverse tabata (10 sec on/ 20 sec off), L-hang hold- x 8 rounds
REQUIRED by the City of San Francisco: Short COVID-19 Questionnaire before EVERY class. CLICK HERE.
PEEK into the WEEK…
Saturday- partner WOD
Sunday- pull dominant