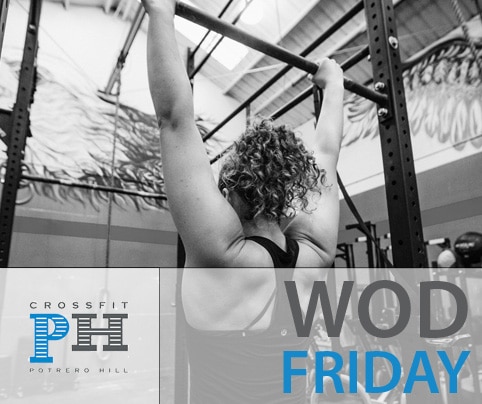 04 Mar

FRIDAY, MARCH 5TH
STRENGTH:
Every 90 sec for 6 sets:
Thrusters (from ground)
3-3-2-2-1-1
Increase every other round. Working up to 85-90% (not a max). 
WOD:
CF Open 11.6/12.5/18.5
7 min AMRAP
Increase by 3 reps every round…
3 Chest-2-Bar Pull-ups
3 Thrusters
Rx: 100/65
Scaled: 65/45
REQUIRED by the City of San Francisco: Short COVID-19 Questionnaire before EVERY class. CLICK HERE.
PEEK into the WEEK…
Saturday Push dominant
Sunday-Pull dominant