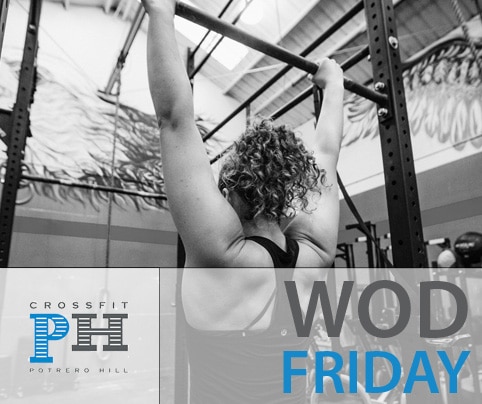 12 Nov

FRIDAY, NOVEMBER 13TH

Weather Alert! There is a slight chance of rain for today. If that is the case, outdoor classes will be canceled last minute and a few more open gym times will be added. You will be notified via email if you signed up for an outdoor class.
WOD:
"Filthy Fifty" Indoor/Outdoor
50 Box Jumps (24/20″)/ Tuck jumps,
50 Jumping Pull-ups/ Bent Over Row, 45/35 lbs
50 Kettlebell Swings, 35/25 lbs
50 Walking Lunges
50 Knees-2-Elbows/ V-ups
50 Push Press, 45/35 lbs
50 Good mornings, 45/35 lbs 
50 Wall Balls/ Air Balls, 20/14 lbs
50 Burpees
50 Double Unders
A PEEK INTO THE WEEK…
Saturday- Heavy Front Squat
Sunday- Snatch balance
REQUIRED by the City of San Francisco: Short COVID-19 Questionnaire before EVERY class. CLICK HERE.