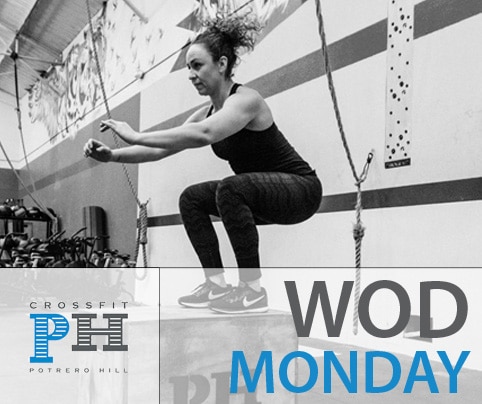 02 Aug

MONDAY, AUGUST 3RD

REQUIRED by the City of San Francisco: Short COVID-19 Questionnaire before EVERY class. CLICK HERE.

CLICK HERE to learn more on what you need to know before attending class. Tip: download the Zenplanner app to register for classes!

Weather forecast is sunny/windy = class is on! Wear sunscreen and bring water!
HERO WOD:
"Klepto"
4 rounds for time
27 Tuck Jumps
20 Burpees
11 Squat Cleans
Lv1: 75/55
Lv2: 125/85
Lv3: 145/100
*Note: WOD originally calls for 27 box jumps. We are subbing with tuck jumps.
U.S. Air Force Major David "Klepto" L. Brodeur, 34, of Auburn, Massachusetts, assigned to the 11th Air Force, based at Joint Base Elmendorf-Richardson, Alaska, died on April 27, 2011 in Kabul, Afghanistan, of wounds sustained from gunfire from an Afghan military trainee. He is survived by his wife Susie, daughter Elizabeth, and son David.