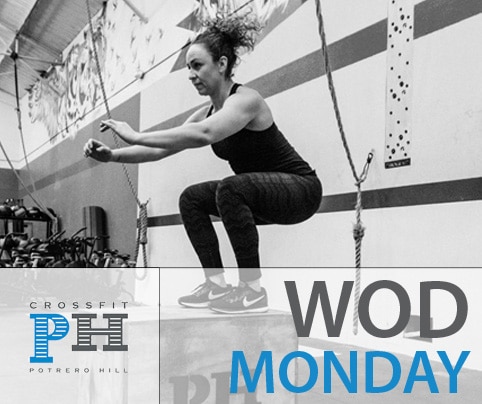 14 Jan

Monday, January 14th

Annual Team Paleo Challenge starts Jan 19th! Get more information about the challenge HERE.

WORKOUT OF THE DAY

A.
Burgener Warm-Up

B.
Every minute, on the minute, for 12 Minutes:
3 Below the Knee Hang Touch N' Go Power Snatch

*Only work with weight that you can go comfortably unbroken with. This sessions focus is on barbell cycling. If Snatch is still new to you, focus more on your hang position.

C.
CrossFit Open WOD 16.3
Complete as many rounds as possible in 7 minutes:

10 Power Snatch 75/55
3 Bar Muscle-ups

Level 2: 55/45
Level 1: 45/35
*Scale MU to 9 C2B Pull-ups

**Note we will be retesting "Grace" on 2/2/2019**

Log your scores on
Don't have a BTWB WOD Logging Account? Click Here and join CrossFit Potrero Hill, we provide free access to this tool for our member athletes.