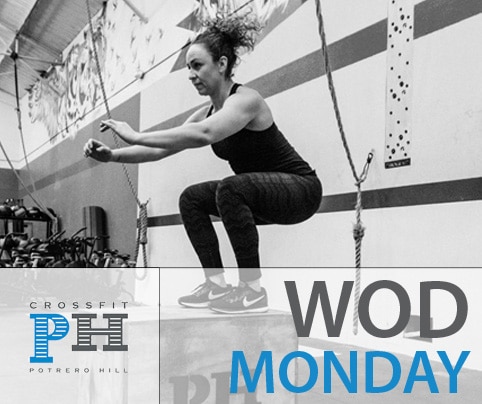 29 Nov

MONDAY, NOVEMBER 30TH

A.

DU challenge re-test:

5 min to find max UNBROKEN DOUBLE UNDERS

B.

Every 2.5 min for 5 sets

3 Front Squat (from floor)

C.

3 rounds for time- (10 min cap)

40 Air squats

30 Double Unders

20 Burpees

REQUIRED by the City of San Francisco: Short COVID-19 Questionnaire before EVERY class. CLICK HERE.
A PEEK INTO THE WEEK…
Tuesday- Partner endurance WOD
Wednesday-push dominant (chest)