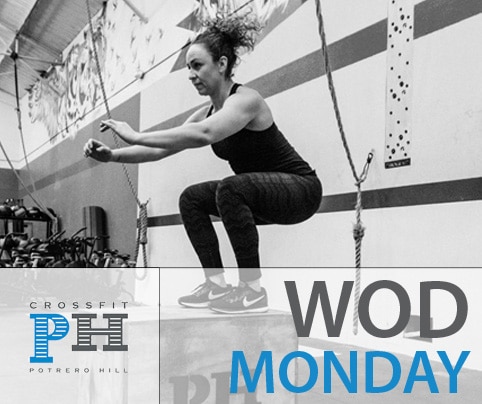 08 Nov

MONDAY, NOVEMBER 9TH

5 rounds for Time

20 Bent over rows, or 12 Pull-ups (indoor)

20 Overhead Squats

400m run

Lv1: 45/35

Lv2: 65/45

Lv3: 75/55

Does overhead squatting and pressing bother your wrists? We suggest getting yourself a pair of wrist wraps. Trust us, it helps. Handstands help too.
A PEEK INTO THE WEEK…
Tues- Heavy Lunges
Wed- Push dominant- strict press + WOD
REQUIRED by the City of San Francisco: Short COVID-19 Questionnaire before EVERY class. CLICK HERE.