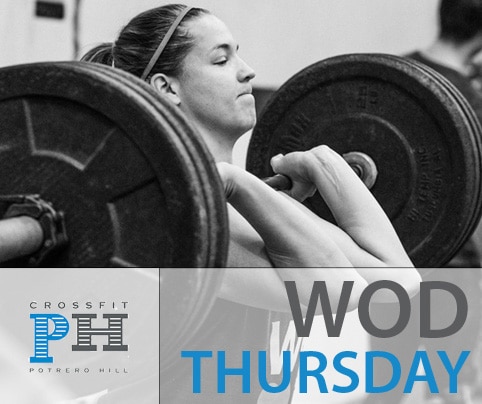 21 Apr

THURSDAY, APRIL 22ND
Strength:
Every 2 min for 5 sets
3 Tempo Push Press (0:0:3)
-3 sec lower to receiving position
Partner Relay WOD:
10 min AMRAP
Row 10/8 cal
5 Shoulder-to-overhead
Lv1: 95/65
Lv2: 125/85
Lv3: 155/105
One partner completes an entire round before the other partner begins their row.
REQUIRED by the City of San Francisco: Short COVID-19 Questionnaire before EVERY class. CLICK HERE.
PEEK into the WEEK…
Friday- Deadlifts
Saturday- Long/benchmark