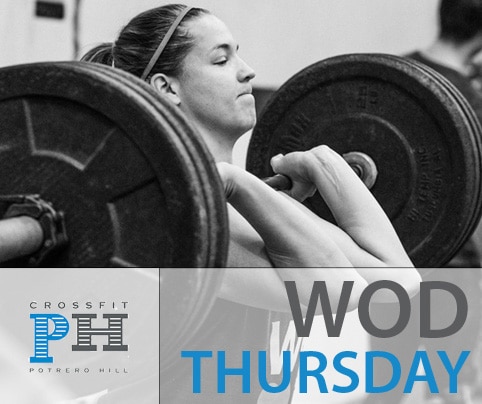 09 Jan

Thursday, January 10th


This Saturday Schedule:
8am Lite N Tite
9am CrossFit
10am Paleo Challenge info session
10:30am CrossFit

Annual Team Paleo Challenge starts Jan 19th! Info session will be this Saturday, Jan 12 @ 10-10:30am.
Get more information about the challenge HERE.


Complete For Time:
21-18-15-12-9-6-3

Thrusters 95/65
Bar Facing Burpees

Level 2: 75/55
Level 1: 55/45

* 24 Minute Cap

**Note we will be retesting "Grace" on 1/31/2019**

Log your scores on
Don't have a BTWB WOD Logging Account? Click Here and join CrossFit Potrero Hill, we provide free access to this tool for our member athletes.