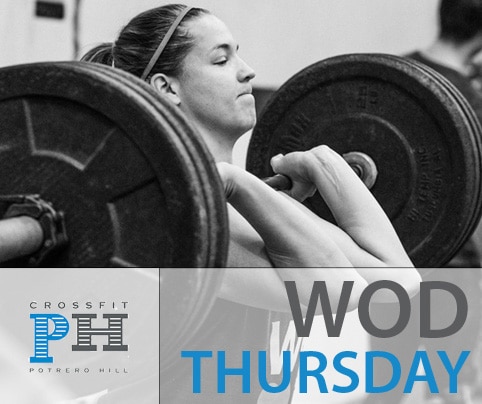 13 Jan

THURSDAY, JANUARY 14TH
STRENGTH:
20 min to work up to a heavy 3 rep Deadlift  (about 85% of 1 RM)
Then, deload for WOD and rest 5-6 min before starting
WOD:
"Sham"
7 rounds for time: (15 min CAP)
11 Deadlifts @ Bodyweight 
100m run
Lv1: 115/75
Lv2: 70% of BW
(Note: This was performed on 7/17/20, check your recorded previous weight and time!)
REQUIRED by the City of San Francisco: Short COVID-19 Questionnaire before EVERY class. CLICK HERE.