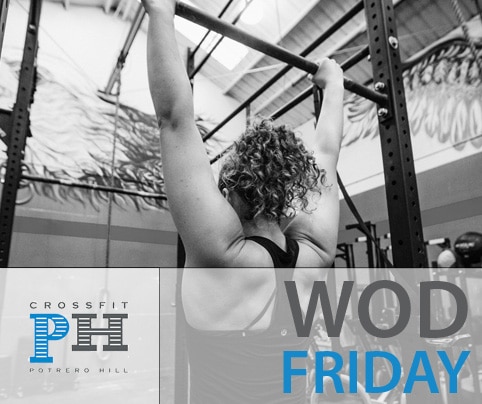 06 Aug

FRIDAY, AUGUST 7TH

REQUIRED by the City of San Francisco: Short COVID-19 Questionnaire before EVERY class. CLICK HERE.

CLICK HERE to learn more on what you need to know before attending class. Tip: download the Zenplanner app to register for classes!

Weather forecast is sunny/cloudy = class is on!
STRENGTH:
Alternating Sets, 4x
–Tall Kneeling DB Press x 8-10
-DB Bent Over Rows x 10-15 reps 
*Try to use same DBs for both exercises and adjust reps as necessary
WOD:
For time:
100 Double DB/KB  Hang Clean + Push Press
*4 Burpee EMOM
Lv1: 25/15
Lv2: 30/20
Lv3: 35/25