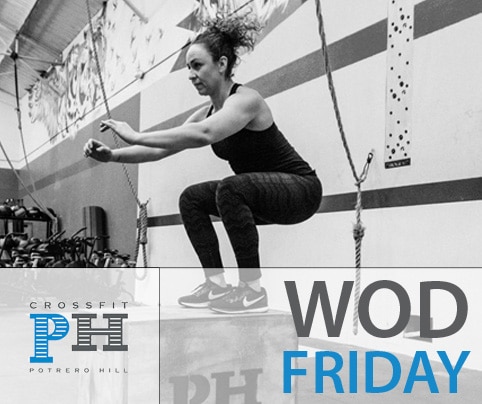 28 Nov

FRIDAY, NOVEMBER 29TH

REMINDER!! 9:30/10:30AM CLASSES ONLY TODAY.

WORKOUT OF THE DAY
FOR TIME W/ A PARTNER
100 Cal Bike
20 Tire Flips
150 Wall Balls
150 Db Snatch
150 Cal Row

*30 MIN CAP
*Share Work
*Only one partner works at a time

PROGRAMMING – WEEK 11/24-11/30

Log your scores on
Don't have a BTWB WOD Logging Account? Click Here and join CrossFit Potrero Hill, we provide free access to this tool for our member athletes.