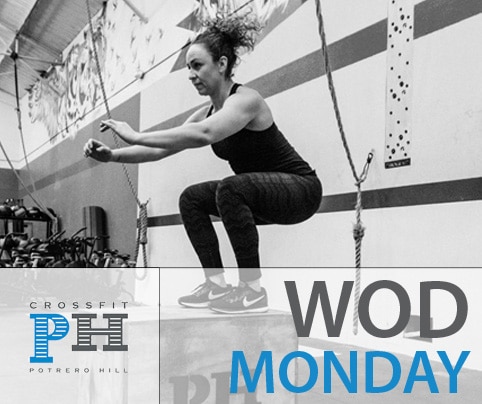 23 Aug

MONDAY, AUGUST 24TH

REQUIRED by the City of San Francisco: Short COVID-19 Questionnaire before EVERY class. CLICK HERE.

CLICK HERE to learn more on what you need to know before attending class. Tip: download the Zenplanner app to register for classes!

Air quality is subject to change because of the fires from up north. You will be notified if class is canceled due to unsafe conditions for WODing outdoors. We will also be posting on IG and FB with updates!
STRENGTH:
8 reps per leg, 4 sets
w/ Double DB/KB at sides
WOD:
for time:
1-10
HSPU/ Pike Push-ups
Double KB/DB Front Squats
Lv1: 20/15
Lv2: 35/25
Lv3: 50/35
No need to register for Virtual class, just click the link and join!