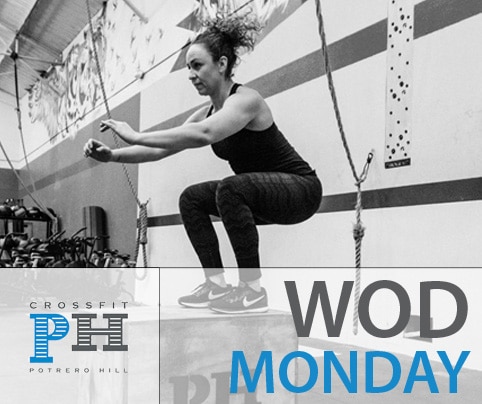 08 Sep

MONDAY, SEPTEMBER 9TH

REMINDER! 6 WEEK SQUAT CYCLE DATES
SEPT. 9TH/17TH/25TH
OCT. 3RD/7TH/15TH

WORKOUT OF THE DAY
SQUAT PREP
15 MINUTES TO COMPLETE 3 SETS:
1 Min Bike/Row 70/80/90% effort
10 Spider Lunges
20 Banded Glute Bridges
10 Plank Bird/Dog
15 Wall Balls
Then,
3-5 Min Dynamic Stretching
Hips/ANkles

STRENGTH
WEEK 1 – 20 REP BACK SQUAT CYCLE
18 Minutes to find a 20 rep max.
*Recommend 57-62% of 1 RM Back Squat
*Start with sets of 8-10 reps before you head into your full set of 20 reps. Be sure to rest 2-3 minutes between your sets, and prior to going into your final set. As it is the first day of the 6 week cycle, you shouldn't have any failed sets! Focus of full depth/range of motion.

COOL DOWN
10 MINUTES TO COMPLETE
3 Min Bike EZ
40′ Walking Spider Lunge
2 Minute Couch Stretch/Side
2 Minute Pigeon Pose/Side
Quad Smash Finish

Log your scores on
Don't have a BTWB WOD Logging Account? Click Here and join CrossFit Potrero Hill, we provide free access to this tool for our member athletes.