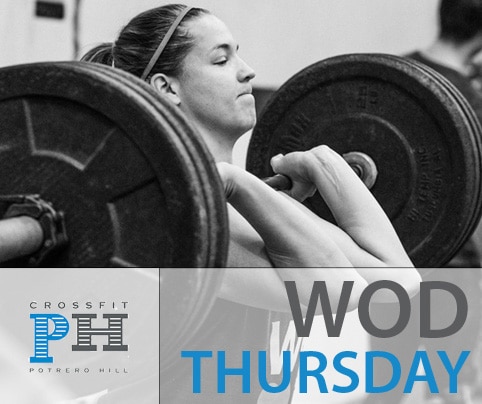 15 Jul

THURSDAY, JULY 16TH

REQUIRED by the City of San Francisco: Short COVID-19 Questionnaire before EVERY class. CLICK HERE.

Join us for outdoor group classes! CLICK HERE to learn more on what you need to know before attending class. Tip: download the Zenplanner app to register for classes!

Weather forecast is sunny/windy = class is on! Wear sunscreen and bring water!
STRENGTH:
Push Press
5 reps every 2 min for 5 sets
WOD:
90 sec on/ 30 sec off-6 rounds
Run 100m
Shoulder 2 Overhead for reps in remaining time
Lv1: 75/45
Lv2: 95/65
Lv3: 115/75