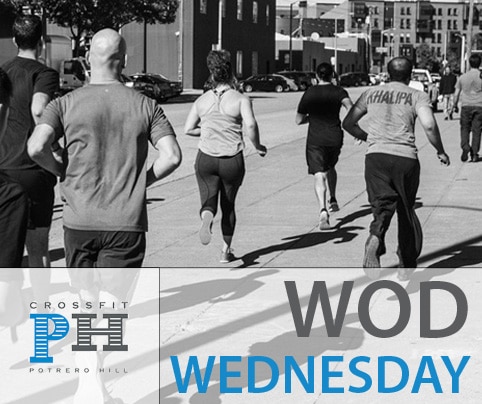 07 May

Wednesday, May 8th

WORKOUT OF THE DAY
A.
10 Minutes to find a heavy 1 Rep Power Clean for the day

B.
3 Rounds For Time
800M Run
6 Power Cleans @ 75% of 1 Rep Max
12 Strict Pull-ups

*20 Min Cap
*Power Clean must be unbroken – 10 Burpee Penalty

C.
Group Mobility
90 Sec Couch Stretch
90 Sec Banded Lat Stretch
2 Min Assisted Straddle Stretch

*Start and finish together
Log your scores on
Don't have a BTWB WOD Logging Account? Click Here and join CrossFit Potrero Hill, we provide free access to this tool for our member athletes.