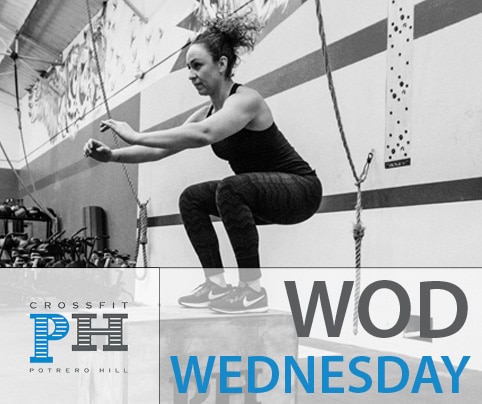 29 Oct

WEDNESDAY, OCTOBER 30TH

HALLOWEEN PARTNER WOD / COSTUME CONTEST !
SATURDAY, NOV 2ND. 9-11AM. POTLUCK TO FOLLOW SO BRING FOOD/BEVERAGE TO SHARE! THIS WILL BE HAPPENING IN PLACE OF LNT/CROSSFIT CLASS.

WORKOUT OF THE DAY
CINDY
AMRAP X 20
5 Pull-up
10 Push-up
15 Air Squat

CURRENT WEEK PROGRAMMING 10/27/19-11/2/19

Log your scores on
Don't have a BTWB WOD Logging Account? Click Here and join CrossFit Potrero Hill, we provide free access to this tool for our member athletes.