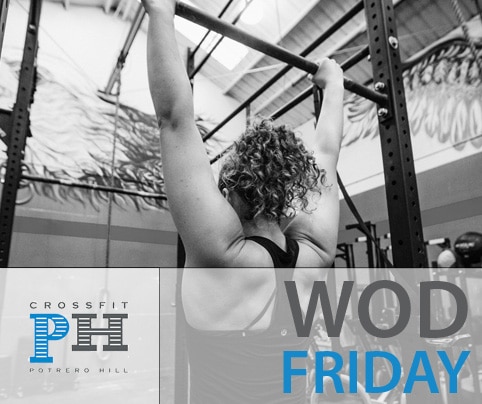 06 Dec

WOD – Friday, December 7th

A.
15 Minutes To find a Heavy 3 Rep OHS
*Rest as needed

B.
Complete as many rounds as possible in 16 minutes of:
400M Run
80' Front Rack Kb Carry 53/35
15 OHS 95/65

Rest 4 Minutes
Then,

C.
Every minute, on the minute, for 6 minutes:
10 Thrusters 95/65
10 T2B

Level 1: 65/45
Level 2: 75/55

Log your scores on
Don't have a BTWB WOD Logging Account? Click Here and join CrossFit Potrero Hill, we provide free access to this tool for our member athletes.