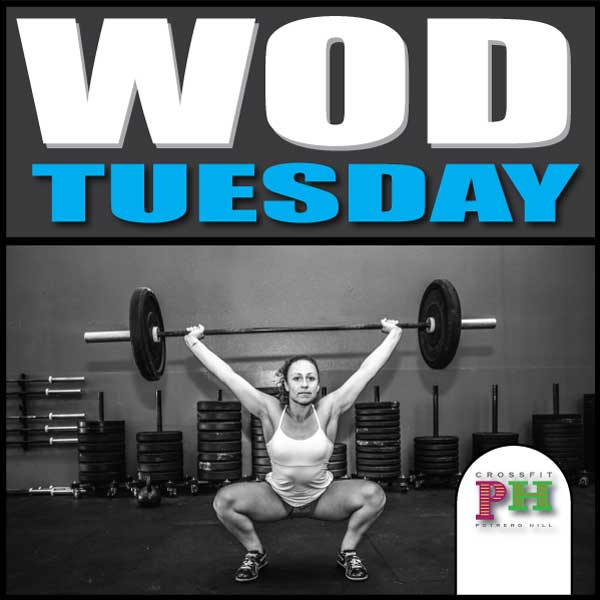 23 Dec

WOD-Tuesday Dec. 24

Class Schedule: 7am, 10am and 11am
(No Group Elements Class)
Emphasis on shoulders, hips, ankles.
Review Burgener Warm-up and Snatch Technique.
Squat Snatch 1-1-1-1-1 for max weight or best technique.
Beginners: Power Snatch + 1 Overhead Squat
EMOM for 14 mins
2 Power Snatch @ 75% of weight established in strength portion
10 Tuck Jumps (sub 20 Lateral Bar hops)
[standout-css3-button href="http://beyondthewhiteboard.com/gyms/866-crossfit-potrero-hill/2013/dec/24″]WOD LOGGING[/standout-css3-button]
Don't have a BTWB WOD Logging Account? Click Here and join CrossFit Potrero Hill, we provide free access to this tool for our member athletes.