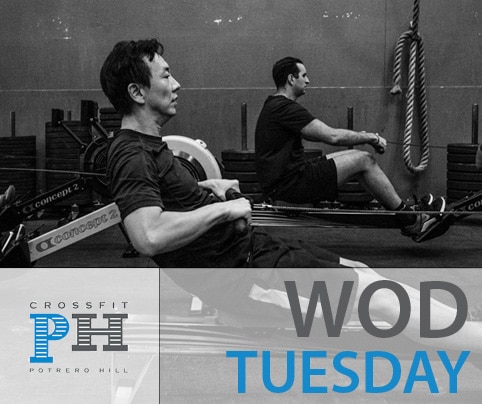 19 Mar

WOD- Tuesday, March 20
10 min Handstand play/practice
-wall
-free
-walking/drills
Death by…
Cluster + Push Press + Push Jerk
Increase 10# EMOM
Lv1: Start at 65/35
Lv2: Start at 85/55
Lv3: Start at 115/75
*10 min cap
*If or when hit failure, decrease to a achievable weight and stay there.
5×5 strict Chin-ups AHAP
6pm Lite N Tite: TBA
Log your scores on
Don't have a BTWB WOD Logging Account? Click Here and join CrossFit Potrero Hill, we provide free access to this tool for our member athletes.